Draw Me Like One of Your French Girls
Friday evening.
Eve and I are bored out of our minds and she starts asking me about last week's post. I, like the man that I am, have forgotten all about last week's post. Men do that sometimes, we forget. That's why arguments that are more than three days old are null and void to us. It is what it is. But Eve, like the woman she is, proceeds to remind me.
Because. Women. Never. Forget.
What's up with that? Don't you get tired?
"Oooooooooh," I say. "What about tattoos?"
"I want one," she says.
Apparently, I had made a convincing argument in favour of ink. Quill would be proud. If you don't remember or even know about Quill… I don't know what to tell you.
Anyway, we look up various artists in our area of which there are none because we stay in the outskirts of the outskirts of Nakuru town. Wait, is it a city yet? So, we look for artists in Nakuru and we find plenty. I feel like an investigative journalist at this point but if this impulse holds true and we end up permanently inking ourselves, we need the best damn tattoo artist(s) we can get.
We narrow our search to two.
This is the part where we ask each other, "Uko sure unataka tattoo?"
I shrug because I'm nonverbal like that. She bites her fingernail and says, "Let's just look."
We compare the two establishments' work. She leans towards one more than the other. She's actually enjoying this. I can see in her eyes that she's looking forward to it.
I'm not gonna lie, so am I. I have an entire board on Pinterest on tattoos. Cool ones. Sio hizo za The Rock. I'm not Samoan enough to appreciate them. Nor tribal enough to defile my shoulder.
We settle on one because they look like the cleanest, make an appointment, and go to bed.
Saturday morning.
Eve and I are on the ground floor of Masters Plaza in Nakuru waiting for Danny, the guy I talked to from Knights Tattoo Parlour. We're late because someone had to do their hair or something. I'm hoping we didn't miss our appointment. Danny meets us and leads us to his…store? Is it right to call it a store? I don't know. Let's say the office. Danny leads us to his office and sits us down. He doesn't look like he has tattoos. He looks like one of those guys who sells phones or computers and any minute from now he's going to explain to us why we need an Infinix in our lives.
He pulls out his phone. It's an Infinix.
"Welcome to the shop," he says. It's a shop now not an office. Still looks like an office though. It's painted white. There's a large desk behind which Danny sits and on top of which are a desktop PC and a printer. A large cabinet sits to his right where they keep the ink and the needles and the catalogue from which to choose your desired design. There's also a large white recliner that reminds me of that time I went to the dentist. I named it 'Kichinjio' in my head. There's a fan just next to that and a TV screen mounted on the wall. Speakers beat out the sound of Naiboi saying, "Usipime mwanaume."
"Thanks," Eve says. "Sorry, we're late."
"That's okay. So, you guys said you want couples' tattoos?"
"We're considering the wedding band tatt," I say. "But for today we want this." I show him a picture and the text we want to be inscribed on our skins. Danny types out the words and asks us to choose our desired fonts so he can print out a stencil. I choose Times New Roman because I'm in academia and not at all that fancy. Eve goes with an Edwardian Script because she's all fancy.
At this point, another guy shows up. His name is Asap.
I know. Asap? Really?
Anyway, Asap is dressed in a red long-sleeved shirt and black jeans. He also doesn't look like he has tattoos but he assures us he does. He is the actual artist, Danny handles the money and the playlist. So he's the one to blame when Willy Paul shows up on the screen looking for doves.
"Who's up first?" Asap asks.
"She is." I quickly point at Eve. I know, I am very very brave.
To her credit, she goes to 'Kichinjio', makes herself comfortable, and presents her arm and asks, "Ni uchungu?" Which was a disappointing thing to hear her say because in my mind if I were her, I would have said:
But ni sawa tu.
Asap says, "Si uchungu." Which I repeat like I know anything about what's going to happen.
Asap puts on a pair of latex gloves and shows us the needles he's going to use. "They have to be new and sealed. Ukienda place ya tattoo always make sure the one tattooing you shows you a sealed needle. We also use legit ink so your tattoo doesn't fade."
Then he switches on the machine, there's an ominous buzz signifying what was the point of no return.
Round One: The Outline
Asap sterilizes the area of skin with antiseptic and uses the stencil Danny printed out to outline the borders of the tattoo. First, it's in the purplish ink you find in stamp pads, then he traces the outline with the tattoo machine. Eve lets out a shriek and I was about to leave her there but she says it doesn't hurt, it's just uncomfortable. After a while she is looking so intensely at the needle and following Asap's movements that I knew, I knew I had married a psychopath. I mean, who does that?
Round Two: The Shading
With the outline done, detail had to be added. In Eve's words, "It's not as bad as the first round." I later found out she was lying because when my turn came next it was just as bad. Worse even. But maybe I'm just a cry baby. Asap routinely cleans the area with antiseptic as he works.
Three tattoos later, we were done.
Did you just say three?
Yes, I got two. The second one was free so why not?
The easy part was over. Taking care of our ink was the hard part.
"It's going to take at least two weeks for it to heal significantly. It takes about a month to heal completely," Asap says. Danny is taking pictures to upload on their Instagram page. Arrow Bwoy (whoever that is) is singing on the screen telling people to go down low. "Don't go swimming or soak it in water, it will bleach the ink. Don't scrub in the shower and always moisturize because you don't want it getting dry. The water you use should be lukewarm. Too hot and too cold is bad for your skin."
"Don't wear tight clothes," Danny chimes in and with his words, my undercover identity as Night Wing has to take a break. Gotham will be fine for two weeks without me, right? Batman's still around. "In case of anything, give us a call."
Obviously, we don't note all this down because, as I said, women never forget. Eve's got this. We pay and prepare to leave.
"Thank you," Danny says. "Come again."
"What makes you think we'll come again?" I ask.
"People usually do. It always starts with one."
We laugh and laugh and laugh and laugh… Then I think about our parents and stop laughing.
---
Knights Tattoo Parlour is open 24 hours. They have a branch in Nairobi as well.
Visit their Instagram page for details.
---
Edit: This is Quill. It was a fountain pen ink we used back in the day.
It was a cheaper alternative to this: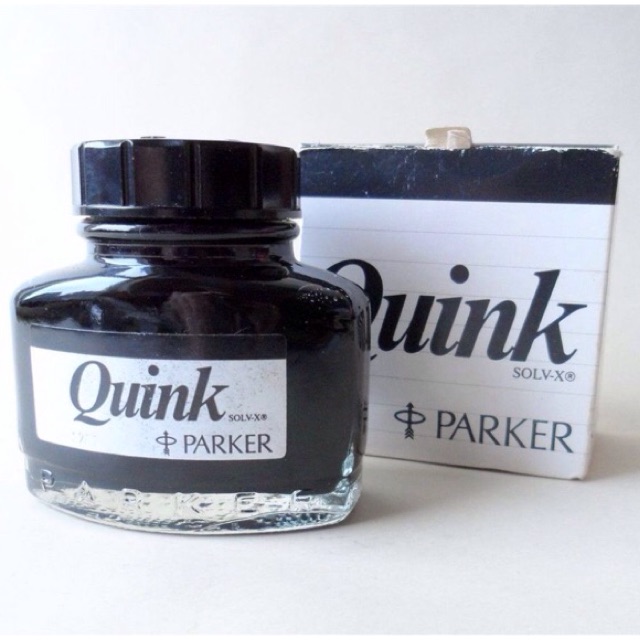 There was another called Wino but that was just bad.